How does it work?
Goodbye attachments, hello links
2. Get links to your document or data room:
Update file even after you've already sent it.
---
Supported document types: PDF, PowerPoint (.pptx, .ppt), Word (.docx, .doc), Images (bmp, jpeg, jpg, png, svg, tiff, webp), Text (rtf, txt), Spreadsheet (xls(x), csv, ods, xlr)
Supported "download only" file types: any other file format, including videos.
---
Increase security
The Most Advanced Documents Access Control
Share only with specific email addresses
Block the ability to download and print
Screenshot Protection (proprietary algorithm)
Restrict access only for set of IPs
Let only one user to view at the same time
Use end-to-end encryption
Update your document after you hit send (any time)
Revoke access to your file at any time
Set a password and an expiration date
Get actionable feedback
The Most Advanced Documents Tracking & Analytics
Check IP, country, referral link of document visitor
Get alert when someone visits your file
Heatmaps: track where people pay attention
Track for how long and what pages were read
Add UTM codes to links and track your sources
Require email for viewing your document
---
Lead Magnets
Build landing page for your documents
Put landing page in front of your documents
Use your own company domain name
Customise your landing page: logo, colors, fields
Customize language for landing page
Gather contact info of your files' visitors
Get email address or phone number
Get first name or last name
Get visitors' company name
Match your branding
Customise people impression
Set colors to match your branding
Embed document viewer on your website
Install any widget inside document viewer
Let people chat with you from your documents
Automate your process
Use our REST API to automate documents sharing
Create secure file links for your customers automatically
Create unique passwords for each of your customers
Set expiration date depending on your customer's plan
Let only one customer to view document at the same time
Testimonials
What customers are saying
Our Sales Team is incredibly excited about HelpRange. We share our initial document offers and other marketing materials with HelpRange and it provides so much value by showing in-depth insights about clients' behaviors. It gives a lot of information how to qualify a given lead and anticipate the sales potential of a given prospect.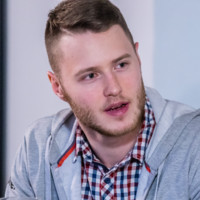 Matt
Marketing Manager, Boldare
I am already using it for one of my markets. We send out quotations to B2C customers. The decision making process can take a long time (2-3 months on average) so it is very important for us to know when the customer is close to making a decision. That is also why I need to know every time they open it up, and I am asking for the special set up again. Thanks again for making a great software.
John
Manager, Vodafone
I'm in love with this software - it's extremely high quality. Using it for a client proposal; it's great to be able to white label it w/ the iFrame.
Jena
Entrepreneur
Great tool. We love it. We'll use to share our pitch to different investors and interested people.
Gavin
Founder
---
$87/user/month
All features included
No limit for number of your customers
No limit for documents downloads/views
No limit for documents count
GDPR
HelpRange is GDPR-compliant
HelpRange is GDPR-compliant, allowing users to request file retrievals, manage storage dates, request destruction, run reports, and see a full audit trail of any physical activity with their documents.
Security
Security and Privacy as Top Priority
We take security and privacy of your data as our top priority. HelpRange server-side encryption uses one of the strongest block ciphers available, 256-bit Advanced Encryption Standard (AES-256), to encrypt your data.